Aspectus was a independent traditional PR company looking to transition into a communication agency offering visual content, something they had no solid previous experience with. They brought me on board as Head of Visual Content, and that meant a double mission: to lead Visual Content projects for their clients, and to refresh and expand their own existing brand. So, we can say they were my first client after joining!
The new brand had to embrace and reflect the new dimension of the company as well as maintaining the recognition is had built through the years among its clients.
This new brand would reach any medium: logo redesign and brand style guide, tone of voice, look and feel in digital, print and spacial design, presentations, social media strategies and style guide, creation of a full visual portfolio within the website, as well as defining the graphic language that needed to be recognised as aspectus'.
Flexibility and efficient simplicity was the starting point: a vibrant color palette, a timeless typography and the creation of consistent graphic elements. Expanding from here, the new brand is born to grow and be able to adapt to the ever evolving changing world of communications and technologies while diversifying services within the digital environment, like Aspectus Academy or Aspectus Cloud.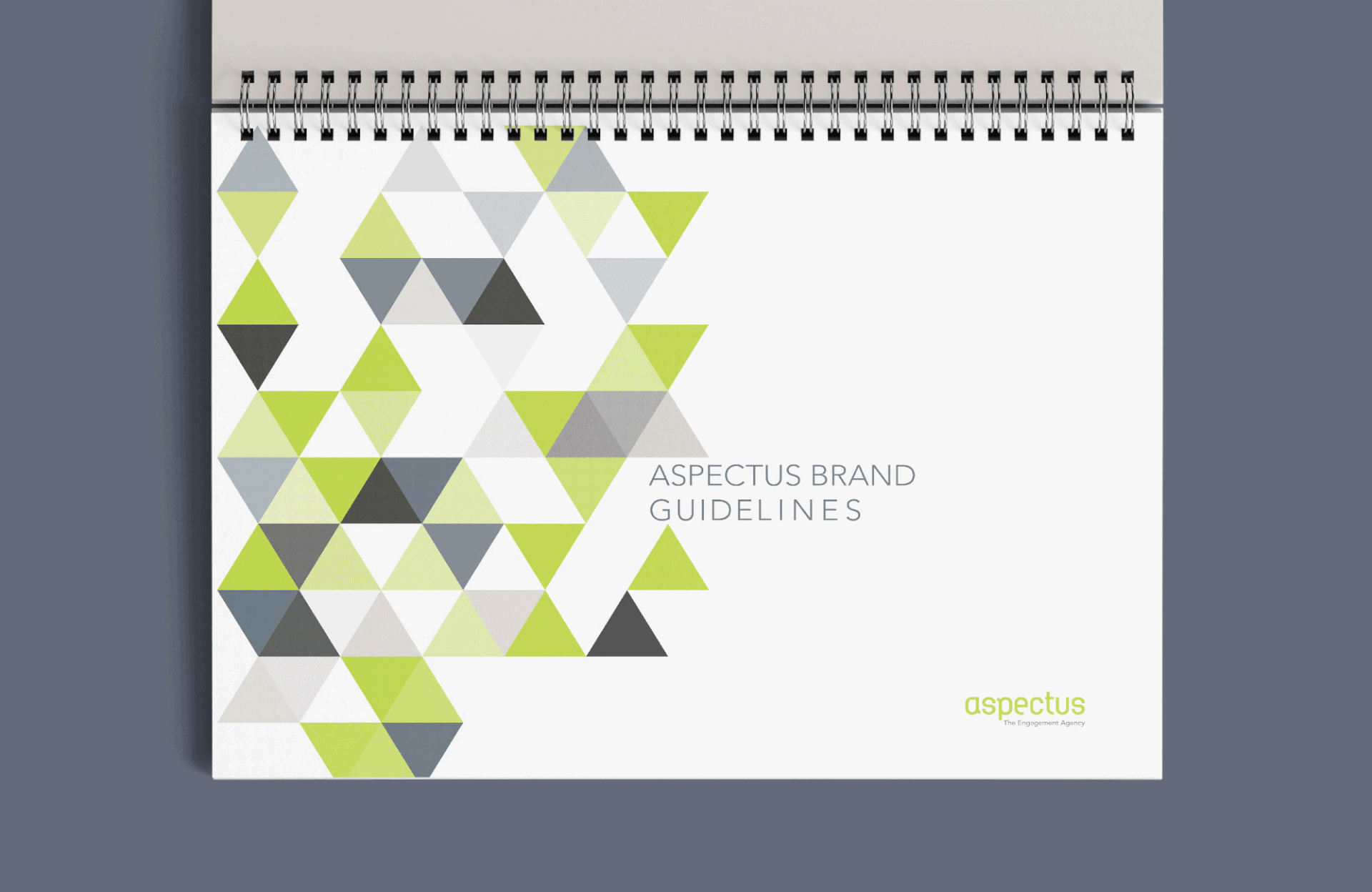 As Head of Visual Content, there was a strong educational aspect in this project that brought me the opportunity to work on the full dimension of brand definition: how a company is communicating with their audience in all aspects, what's the tone of voice, how consistent is in visual and written, how to define efficient processes with the team and the clients...
The first steps were educating the internal clients, with the organisation of workshops introducing them to Visual Content and Visual Content processes.
The result is the full and consistent transformation of the brand, following the company's redefinition.