The Fashion Passion Slot Machine,
A game for La Roca, luxury shopping mall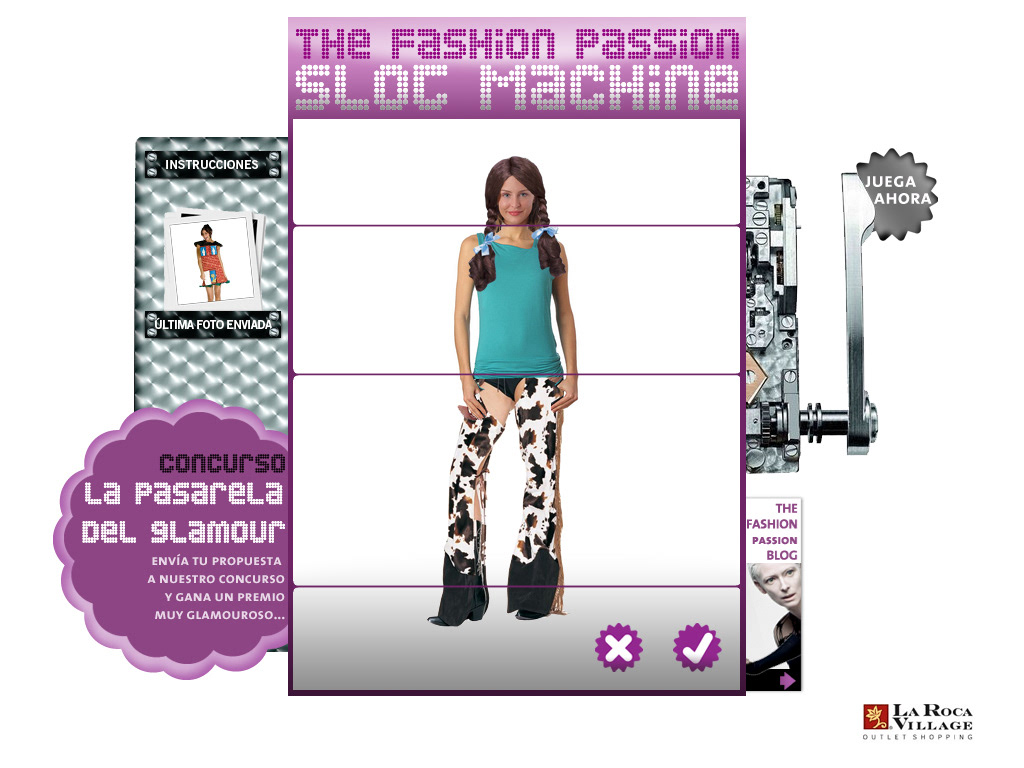 La Roca, luxury shopping mall, launched a campaign based in the idea that fashion is not an aleatory subject, so that it is necessary to choose carefully where to buy. The project is based on the idea of this hazardous idea. The game link was going to be sent to the clients so that they had to choose what to wear in a slot machine style and then send the final design to the microsite. The worst design would be awarded.